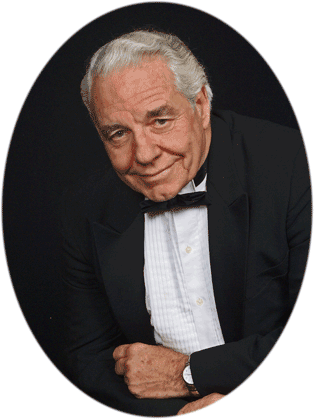 Larry Lee Whiteford, 83, of Granger passed away suddenly on January 31, 2019 in his home. Larry was born on August 28, 1935 in Detroit, MI to the Late Naomi (Sprankle) Whiteford and David W. Whiteford, living in the South Bend area most of his life. On July 26, 1958 he married Bonnie L. Fettel. Surviving Larry are his three sons Douglas Whiteford and Scott Whiteford both of Mishawaka and Randy (Laura) Whiteford of Fishers, IN. Five grandchildren, Holly (Ben) Musick of North Port, FL, Natosha Smith of Chicago, IL, and Beth Whiteford, Joshua Whiteford, and Andrew Whiteford all of Fishers, IN; two great-granddaughters, Lily and Laila Musick of North Port, FL. His brothers, Ron (Flo) Whiteford of Buchanan, MI, David (Sallie) Whiteford of Minneapolis, MN, Dean (Anne) Whiteford of Miamisburg, OH; sister-in-law Jeanne Clauser of South Bend; and many cousins, nieces and nephews.
What a celebration it must have been when Larry was reunited with his wife Bonnie and their daughter Judy L. Smith, who preceded him in death.
Larry Graduated from Riley High School and Bob Jones University, Greenville SC, receiving his BA degree from the school of religion. While at Bob Jones, during his senior year he served as the president of his fraternity Chi Delta Theta and made the Dean's honor roll. He was named to the "Who's Who" among college students in 1958. After graduation in 1958, Larry became an associate pastor of the Grace Baptist Church in South Bend. He was ordained as a minister in May of 1959. In 1962, he was asked to lead a new church in the Fulkerson Park neighborhood in Niles, MI. He was the founding pastor of the Fulkerson Park Baptist Church. During his 25 years at Fulkerson Park, the church saw substantial growth, starting the Fulkerson Park Baptist School in 1979.
During the growth of the church, they were able to purchase a youth ranch in Buchanan MI. After running it as the Clear Lake Youth Ranch for a several years, the Lord led Larry and the church to donate the property to Life Action Ministries which still operates it today.
Larry was a renowned tenor soloist and was known as the Singing Pastor. He recorded nine albums that have been enjoyed nationwide. After retiring from Fulkerson Park Baptist in 1987, he traveled with his wife performing concerts in churches throughout the Midwest.
In between concerts he was a hearing aid consultant for 31 years at Acoustic Audio Service in South Bend, IN. Whether it was leading someone to Christ, singing, or helping someone hear again, Larry was a humble, inspiring servant of God. His kindness will be greatly missed by all who knew him.